Artistic Futures Savings Bond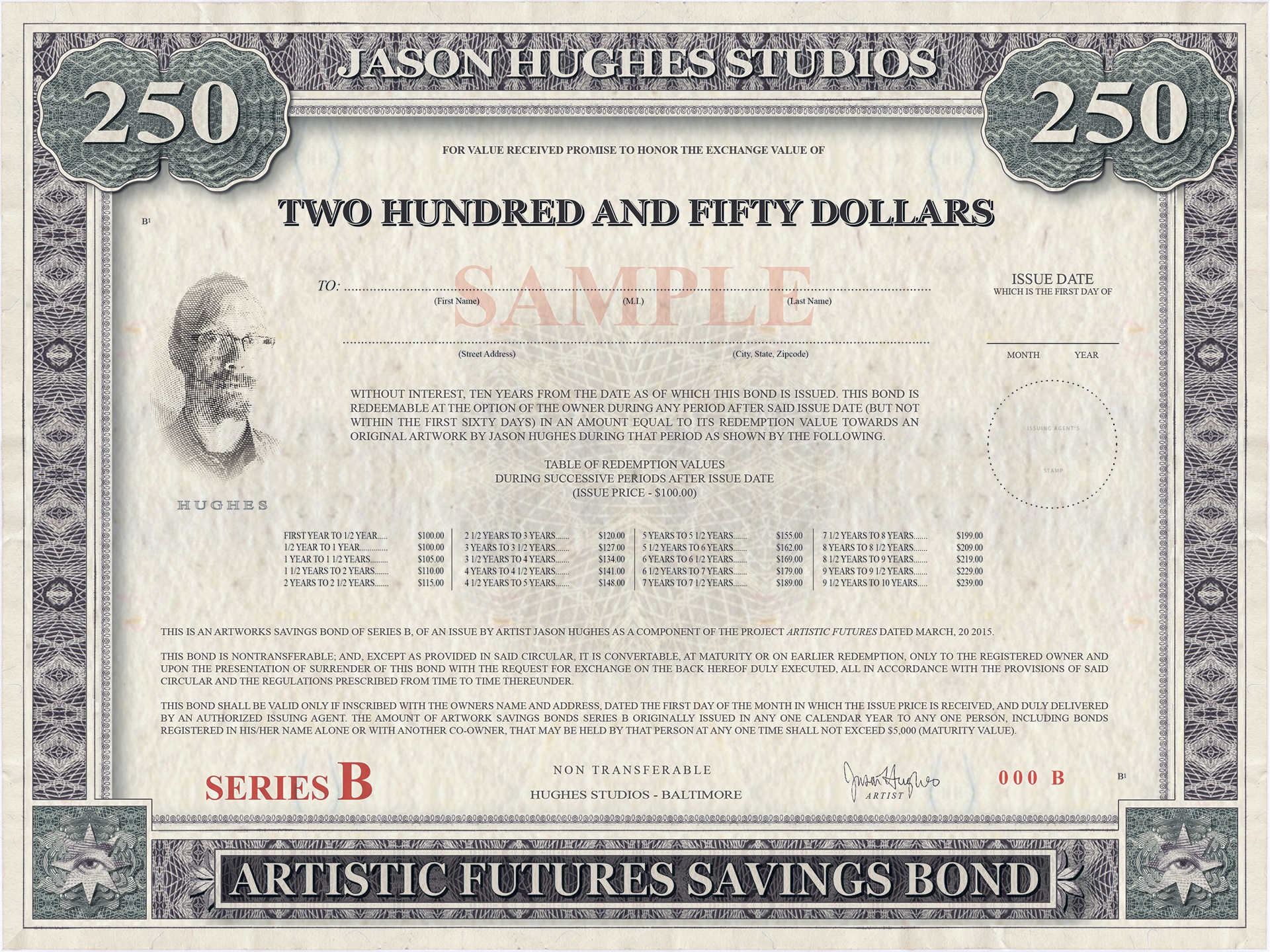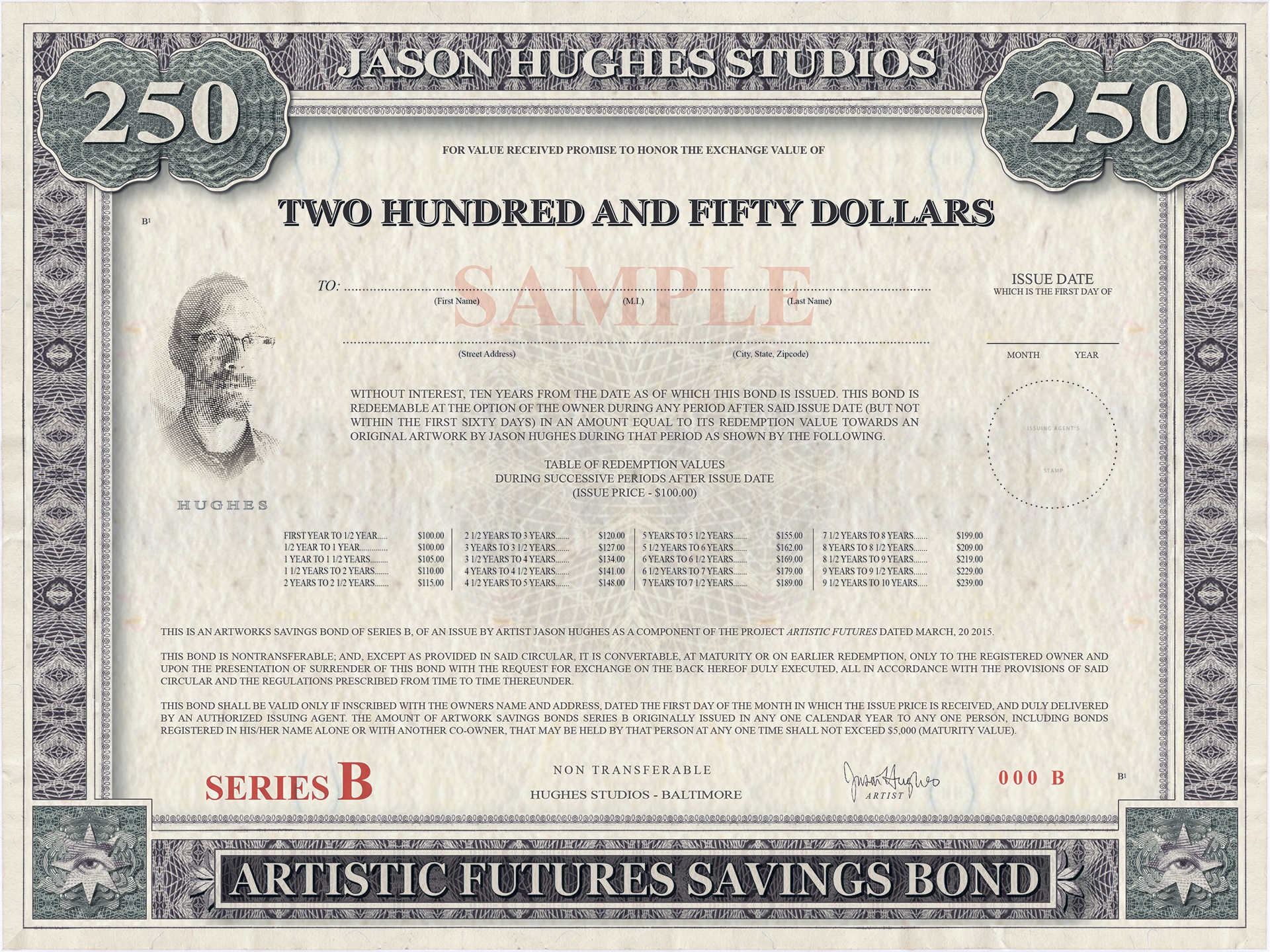 Artistic Futures Savings Bond
Artistic Futures Savings Bonds are the perfect way to get in on the ground floor of some exciting projects taking place at Jason Hughes Studios. Each bond is inscribed with the purchaser's name, address, and purchase date. Additionally, bonds are sequentially numbered and certified with a custom seal to authenticate the transaction. Edition of 100.
Bonds may be redeemed after 60 days towards the acquisition of a new artwork based upon appreciated value (see chart).
No more than 20 bonds (valued at $5,000) may be purchased by or inscribed for a single individual in one calendar year. If purchasing as a gift, it is required that the purchaser provides the name and contact information of the recipient.
Bonds are non transferable.
Bonds have no cash value.
Bonds are sold unframed. Archival framing is available for an additional fee.